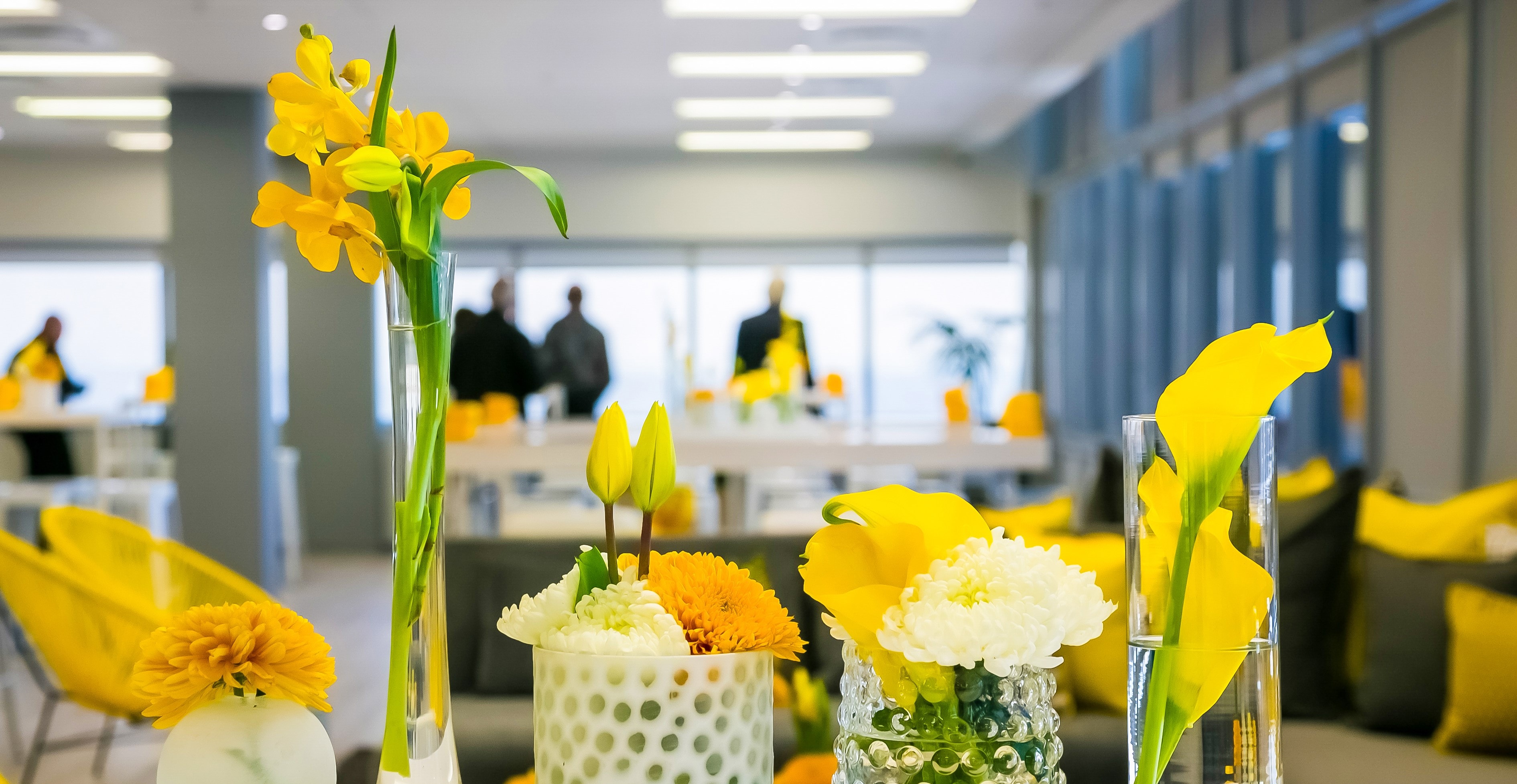 Stylish Corporate Flowers Weekly in Salt Lake City, Utah
Weekly Flowers For Your Business:
We will deliver exquisite weekly arrangements to your office in the Greater Salt Lake
Valley. The process starts with a visit to your office to get specific information and take
photos. We'll make note of what size vase will work best, as well as what style and colors
work best in your space. We'll take your overall aesthetic and complement it with one of our
floral art creations each week. We select 2–3 vases specific to your décor, which we will
interchange weekly.

Delivery Schedule:
We deliver a fresh arrangement every Monday. At the time of delivery, we pick up the old floral and vase in exchange for the new.

Billing:
We will bill you once a month at the end of the month. We use a rotation of vases and full
monetary value goes solely to the flowers, we do not charge for vases.

If you would like more information, please fill out our contact form here.